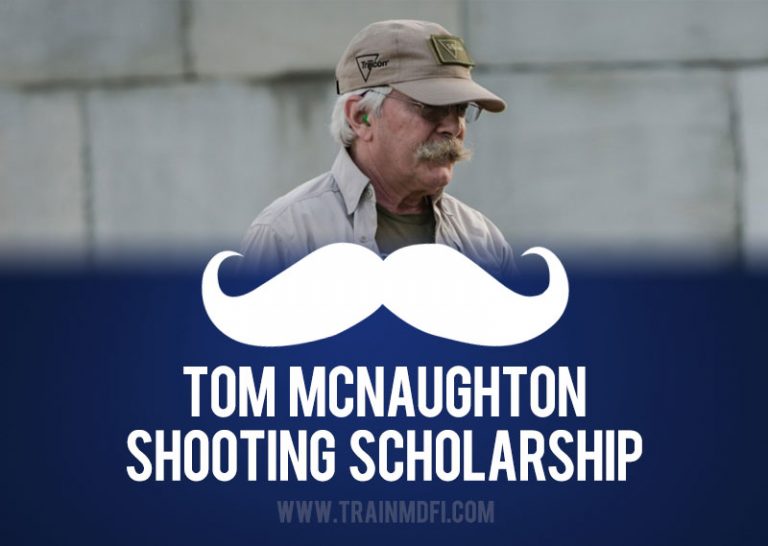 HUSBAND. FATHER. GRANDFATHER. BROTHER. UNCLE. VETERAN. WARRIOR.
PATRIOT. HERO. TEACHER. STUDENT. PROTECTOR. OUR FRIEND.
GONE. BUT NEVER FORGOTTEN.
Years ago, MDFI was blessed to meet a man of short stature, incredible character, amazing mustache, and a big ol' Glock 10mm: Mr. Tom McNaughton.
A decorated Vietnam combat veteran, Tom showed up to his first MDFI class looking to learn about "what he did not know" as it had been decades since his last formal firearms training session. Eager to soak up information whenever possible, Tom's bright personality and passion for learning at every opportunity made him an ideal student, great shooter, and a wonderful friend.
"Tom was with us at every turn, and added so much life to our classes both on-and-off the firing line. When I took over the helm of the Michigan Defensive Firearms Institute, Tom was one of a select group of benefactors who were paramount in our ability to stand-up MDFI, and make it into what it is to this day."

– Trek
Tom always talked about his desire to learn, and stressed the importance of training as it pertains to the responsible citizen. Regardless of any challenges he faced, Tom fought to get the most of his time on the line with MDFI, and all of his friends in the training industry. Because of Tom, we were blessed to get to know his family who were introduced to training due to his passion and desire for learning. Tom McNaughton epitomized our very definition of a responsible citizen, and all who spent time with him carry his torch to this day.
Even with the loss of our cherished friend, we know that Tom's legacy will continue in his amazing family, and all of us that had the privilege of having Tom affect their lives. To ensure that Tom's desire for training lives on, MDFI is enacting the "Tom McNaughton Shooting Scholarship" program.
The winner of the TMSS will receive free tuition for any MDFI class for the entire calendar year.
TO QUALIFY
Any person age 14 to 18 who is a child of an MDFI Alumni member
Epitomizes the traits of a responsible citizen
Has a desire to gain competence and confidence with firearms
HOW TO APPLY
To make a submission for the Tom McNaughton Shooting Scholarship, please type up your entry on why you believe your nominee fits the qualifications and should receive this scholarship.
The more detail, the better we can understand why they deserve the scholarship.
Email your entry to: info@trainMDFI.com with "Tom McNaughton Shooting Scholarship Nominee" in the subject line.
PAST SCHOLARSHIP WINNERS
2016 – John Lichon (Gaines, MI – 17 yrs. old)
John is a young man who epitomizes responsible gun ownership even at his young age. Starting at age 4, John started attending shooting matches with his father learning range etiquette and safety. At age 5, he was running courses of fire with a .22 pistol to graduate to a Glock 19 when he was 6.
John started shooting 3-gun competition when he was 9 years old. From handgun, shotgun, rifle, and even compound bow, he is dedicated to continuing his quest for mastery of his chosen disciplines.
When not shooting or on the range, John can be found reloading ammunition or doing maintenance on his own firearms.
John has continued to challenge himself and continue his training at every step. His love of the shooting sports and 2nd Amendment protected rights, combined with his desire to further himself proves without a doubt that he is perfect choice to continue the legacy of Tom McNaughton with our MDFI Scholarship in his name.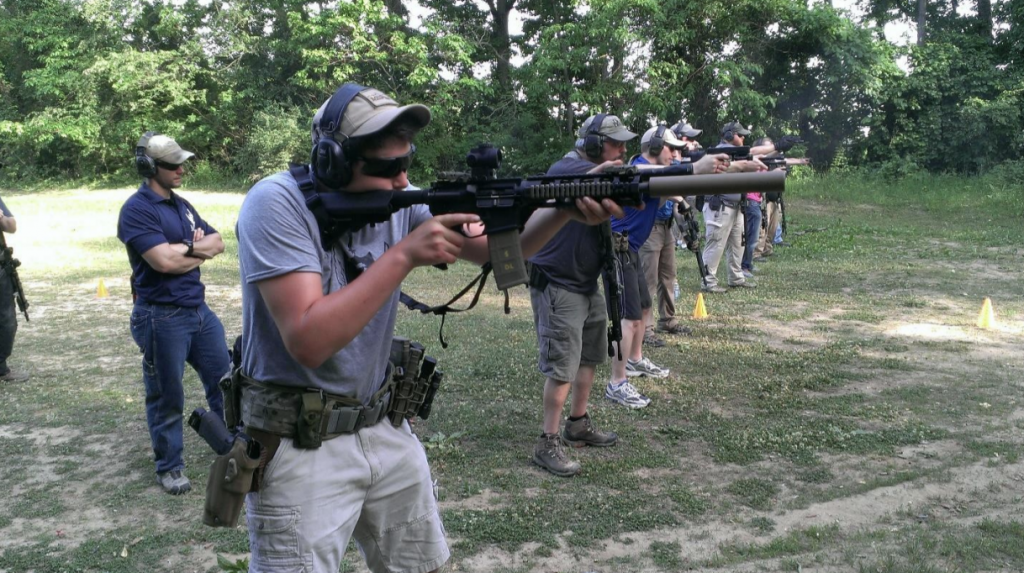 In regards to his training season with MDFI, John had the following to say:

"2016 has been a wealth of learning and knowledge. I'm so fortunate to truly understand and respect what a gun is used for in the real world. All the things Trek and his cadre have taught me this year has become instinctual. The real word is very different than the competition arena. My favorite class was the home defense shoot house (now called Beyond A Door) because of the logistics that we learned. There was not one class that I didn't have a blast in. Every class I took was informational and I learned something new each time that I attended. My situational awareness in everyday life has increased dramatically since training with MDFI. "
2017 – Brock Horton (Olivet, MI)
As a high school freshman who works hard in school and helps out at his dad's lawn care business, Brock is active in hunting and trapping and thoroughly enjoys the outdoors. Brock has already developed a respect for firearms as well as a love for them, and gets to the range with his family as often as he can.
2018 – Remington Poynter (Ortonville, MI – 19 yrs old)
Remington has a kind heart and is quick to run to help someone in need. He has a love for the outdoors and animals as well as an interest in learning how anything mechanical works.
Remington, the oldest of three, is a responsible, humble young man that lives with a strong sense of right and wrong. He does what he is truly passionate about. He is of good character. With the name Remington, he is also a natural ambassador of shooting.
Remington is looking to pursue a career in a mechanical field.