COURSE INFO: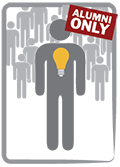 2-Day Class | UTM/SIM Only
(view available classes below)
PRE-REQUISITES:
MDFI ALUMNI ONLY
MANDATORY:
Valid Concealed Weapon License or Law Enforcement Credentials (if you do not have either, email us for instructions).
MUST KNOW, UNDERSTAND AND APPLY THE FOUR LIFE RULES OF RESPONSIBLE FIREARMS HANDLING AT ALL TIMES. See video below.
You MUST take this course in order (Series 1 then Series 2)
HIGHLY RECOMMENDED:
Dark Angel Medical D.A.R.T. or equivalent
MDFI Beyond A Door
MDFI Handgun Cover + Movement
MDFI Low Light Handgun
MDFI Foundation Handgun
MDFI When A Gun Is Not An Option
DESCRIPTION:
Class Flow: PHYSICALLY & MENTALLY INTENSE This is a Force-On-Force class. You may be put into situations where you are shot at by UTM (Ultimate Training Munition) projectiles while wearing issued safety gear (see: they hurt / sting).
We train and train and train for what will hopefully never happen. As we live and work to enjoy our life of liberty and freedom, there is always someone who is willing to try and take that from us. That being said, life is not all about worrying about all of the bad, but it does warrant the conscious thought that bad things can occur and that being as prepared as possible is far better than never readying ourselves.
MDFI's The Human Element will put you, your training, your life experiences, the way you interact with others and your environment all to the test.
WHAT THIS CLASS IS:
The ultimate problem-solving class. There are no more paper targets. You and your actions will determine the outcome of this class. This is the class for the person who wants a litmus test of their place as a responsibly-armed citizen. You will test your use of verbal skills, intermediate force and lethal force skills, articulation and understanding of constitutional use of force. This class is about a desire for feedback and improving yourself as a responsible member of society. You will be immersed in situations with a cadre of role players to truly test how you deal with realistic life scenarios that encompass all use of force levels and types of situations a person may encounter.
WHAT THIS CLASS IS NOT:
This is not paintball. This is not time to play shoot 'em up with UTMs for fun. If you are an unsafe gun handler, lack a proper skills foundation, or have poor emotional control don't even hover near the register button. This is for the serious student looking to better themselves.
NOTE: THIS CLASS IS UTM/SIM ONLY AT AN INDOOR SHOOTHOUSE SPECIFICALLY DESIGNED TO SIMULATE COMMON OCCUPIED STRUCTURES. LIVE WEAPONS WILL NOT BE ALLOWED* Please carry to class as legally warranted. Cadre will notify students of proper range-safety procedures prior to training.
THE HUMAN ELEMENT SERIES:
This course is offered in series to provide students with different scenarios if taking the class multiple times. Series must be taken in order (starting with Series 1) but can be repeated if a student desires. Series 2 coming soon.
TOPICS COVERED:
In-depth Firearms Responsibility (safety) and Medical Briefing
You
Others
Life
This class will put you in real life scenarios and offer detailed reviews of how you perform in them.
STUDENT REQUIREMENTS:
REQUIRED:
All gear and ammo needed is included in the cost of class.
Ballistic Eyewear Required
Come as you normally are in public. Any and all gear you carry on your person day to day.
Note Taking Materials / Laptop would be ideal
You must bring your CPL (or LE credentials) to class.
RECOMMENDED:
Clothing You Don't Mind Getting Dirty / Damaged
Appropriate Clothing for Climate (indoors but can get chilly)
Knee Pads
Flashlight w/Extra Batteries
Snacks + Drink for 2 Days of Training (Electrolyte Drinks/Powder)
Thin gloves. UTM gloves are available for purchase at class.
UPCOMING CLASSES
This course is only available to MDFI Alumni therefor you must be logged in to your Alumni account to register.
STUDENT REVIEWS
Average rating:
9 reviews
Feb 19, 2023
Incredible opportunity to audit the true state of your abilities. Many of us train and excel at shooting, some of us train our verbal agility. Rarely do we have a chance to combine all of that with decision-making in a dynamic simulated environment where we don't have complete information, and "processor speed" determines (simulated) life or death. This is that class. The scenarios are designed to address specific themes encountered in human confrontation. Difficulty amplifies when multiple characters come into play, and of course there is often not one correct answer. A must-do class for anyone serious about being an asset to yourself, your family, your community, and society.
Dec 20, 2020
MTAC is a versatile facility; MDFI has fantastic role-players and well-crafted scenarios. I've been through a lot of scenario-based training in the past and this class was amazing. It gets you out of your comfort zone, but that's how you grow and learn, which is critical when you're potentially making life-or-death decisions.
Dec 12, 2020
This is a great culminating class. After completing many MDFI courses this is the course to put everything you have learned to the test in every day scenarios with role players and simunition. I have trained with many different trainers from military to law enforcement, NONE compare to Trek's knowledge, presentation and constructive feedback. Trek's focus on safety and application make him and his cadre a top tier trainer in the United States. I recommend this course to anyone who wants to put their skills and mindset to the test.
Nov 19, 2020
This class is top notch. The role players do such a good job allowing you to really get into the scenarios and make them as real as possible. Everytime I take a class with MDFI I am amazed at how well the classes are set up and organized and how good the instruction is. Trex and his cadre are the best instructors out there. It was helpful to see which areas of my training were able to kick-in as a reflex, but also to know what I need to work on next. This class really humbled me and showed me how much more I still have to learn. I can't wait for The Human Element 2!
Oct 30, 2019
I just wanted to extend a sincere thanks for the Human Element experience this past weekend.  The course was the best I've taken across disciplines.  It really exemplifies the thought, work, and experience you've put into the MDFI curriculum.

The cadre were a key part of the class, and their dedication to the students was incredible.  I really appreciate their long hours and hard work.

The G19 UTM slide also ran flawlessly -- didn't have a single malfunction.

Looking forward to training with MDFI in 2020.